Twijfel jij of je het in je hebt om de draak te temmen?
Schrijf je dan snel in voor Start To Paddle.
Deze clinic je biedt 4 trainingen aan voor maar € 25,-
We starten op zondag 23 april om 12:00 uur.
De volgende dagen zijn 30 april, 7 en 14 mei.
Waarom deze clinic? Je krijgt een super vet leuk t-shirt als herinnering, dit zou al voldoende moeten zijn. Je maakt tegelijk kennis met de sport, maar nog belangrijker de River Dragons. De River Dragons zijn een gezelschapsteam, maar nooit zonder de overwinning te willen halen!
Wil je na de clinic lid worden van de club? GRAAG!
Dan verrekenen we gelijk de € 25,- met je contributie.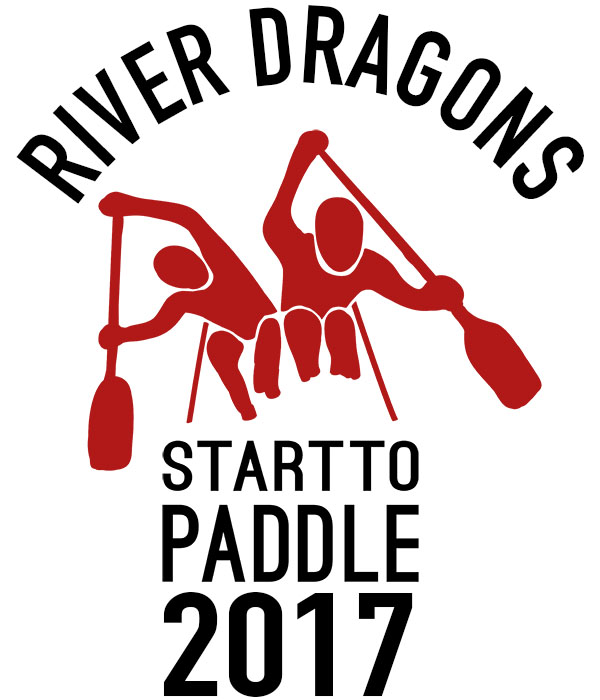 Na vier trainingen ben je in staat om met een
perfecte techniek een top wedstrijd te varen, echt waar!
Op 4 zondagen, startend op 23 april, staan professionele trainers en een groep mede-draken voor je klaar.
In anderhalf uur nemen de trainers je mee het water op en vertellen ze je alles wat je moet weten om te beginnen met drakenbootracen. Hierin ga je niet anderhalf uur continue peddelen, maar besteden de trainers ook voldoende aandacht aan de peddel techniek: de juiste houding, de juiste peddelbeweging en de verschillende onderdelen van de peddelslag. Drakenbootvaren is een zeer technische sport en daar zal vooral tijdens de eerste twee trainingen bij stil gestaan worden.
In het kort:
Deelname aan Start to Paddle kost € 25,00
Neem vrienden mee! Je krijgt een groepskorting van 5% per persoon, oplopend tot 25%!
Trainingsdata: 23 april, 30 april, 7 mei en 14 mei
We beginnen elke week om 12:00uur
De locatie is ons Drakennest (Spijksedijk 38, Gorinchem)
Je krijgt een super vet leuk t-shirt als herinnering
Wordt je na afloop van de cursus lid van River Dragons, dan krijg je eenmalig korting op je contributie ter waarde van je Start to Paddle inschrijfgeld.